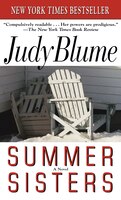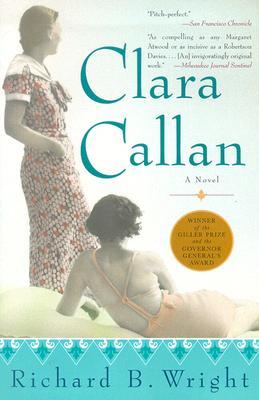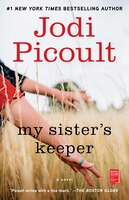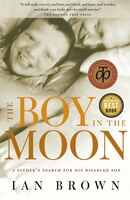 Vanity Fair by William Makepeace Thackeray is the starter book this month. It is a novel that chronicles the lives of two women who could not be more different: Becky Sharp, an orphan whose only resources are her vast ambitions, her native wit, and her loose morals; and her schoolmate Amelia Sedley, a typically naive Victorian heroine, the pampered daughter of a wealthy family.
While it would initially seem that the next link would be to one of the many Victoria novels that we have read, this time we take a sharp turn to link it to Summer Sisters by Judy Blume. This too is a novel of two women from two very differing backgrounds and how casual betrayals broke their long, complicated friendship.
Clara Callan by Richard B. Wright might be the next link. This is truly a novel about sisters, Clara and Nora Callan. The two sisters, vastly different in personality, try to find their places within the complex web of social expectations for young women in the 1930s. Sister Nora is bound for New York and a glamourous career as a radio soap opera star while Clara remains in a small town in Canada, struggling to observe the traditional boundaries of a small and tight-knit community.
Also set in the 1930s, Rules of Civility by Amor Towles, finds Katey Kontent in a second-rate Greenwich Village jazz bar with her boardinghouse roommate stretching three dollars as far as it will go when Tinker Grey, a handsome banker with royal blue eyes and a tempered smile, happens to sit at the neighboring table. Katey experiences firsthand the poise secured by wealth and station and the failed aspirations that reside just below the surface. Even as she waits for circumstances to bring Tinker back into her life, she begins to realize how our most promising choices inevitably lay the groundwork for our regrets.
In speaking of choices and decisions, Sons of Fortune by Jeffrey Archer reveals how it is often spur-of-the-moment decisions, sometimes made by others, that can change our whole lives. This is the tale of twins separated by fate and reunited by destiny; Nat Cartwright goes home with his parents, a schoolteacher and an insurance salesman. But his twin brother is to begin his days as Fletcher Andrew Davenport, the only son of a multi-millionaire and his society wife.
Perhaps a bit of a hard turn, but another novel that is based on choices might be My Sister's Keeper by Jodi Picoult. Anna was conceived as a bone marrow match for her sister Kate, a life and a role that she has never challenged until now. Like most teenagers, Anna is beginning to question who she truly is. But unlike most teenagers, she has always been defined in terms of her sister. Anna makes a decision that for most would be unthinkable, a decision that will tear her family apart and have perhaps fatal consequences for the sister she loves.
Another book that explores the choices, the decisions and the ethical issues that face parents with respect to their child's medical circumstances is The Boy in the Moon: A Father's Journey to Understand His Extraordinary Son by Ian Brown. This is the true story of Ian Brown's son Walker who is one of only about 300 people worldwide diagnosed with cardiofaciocutaneous (CFC) syndrome—an extremely rare genetic mutation that results in unusual facial appearance, the inability to speak, and a compulsion to hit himself constantly. At age thirteen, he is mentally and developmentally between one and three years old and will need constant care for the rest of his life. Brown travels the globe, meeting with genetic scientists and neurologists as well as parents, to solve the questions Walker's doctors can't answer. As Brown gradually lets go of his self-blame and hope for a cure, he learns to accept the Walker he loves, just as he is.
And thus we have Six Degrees of Separation from Vanity Fair to The Boy in the Moon.
If you would like to see how other avid readers and participants have made their connections, go to
Six Degrees of Separation.